ABOUT
Our law firm was founded by attorney Kerry M. Bryson. Kerry was born and raised in the Tupelo area, so he understands the people and he is familiar with the court system in Mississippi.
Kerry designed Bryson Law Firm to provide aggressive, fast-moving and cost-effective representation. Prior to establishing the law firm, he worked in the IT field, specifically for lawyers and law firms to help them improve their technological infrastructure and their processes. In this capacity, he became familiar with the ways that law firms create waste: wasted energy, wasted time and wasted money. Those are wastes avoided at this law firm.
At Bryson Law Firm, we obtain and carefully compile all relevant documentation. You can be certain that we will be in contact with you at all times, and we will ask that you provide all paperwork and information that has to do with your case. We will review all of it, and we will package it in a way that presents a clear roadmap to the judge. This is a key reason for our record of success in estate cases, family law matters, criminal law matters and more.
In addition to having an attorney on your case, you will also have a law clerk. This provides some big advantages, including lower billable rates for research matters and other issues that do not require the attention of a lawyer. Furthermore, we pride ourselves on our honesty. If there are legal matters that you can handle on your own, we will educate you about what to do and offer you the choice of doing it yourself in order to minimize your legal fees.
Regardless of your legal matter, your case will be overseen by trusted lawyer Kerry M. Bryson. To learn more about his background, review the profile below:
Free Consultation
Start with a free consultation. Call 662-205-0008 or send an email today.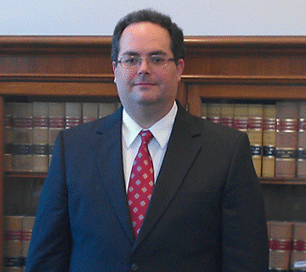 Kerry M. Bryson is a graduate of University of Mississippi School of Law. He was formerly a Network Engineer and Information Technology Systems Administrator for law firms and owned computer service companies. He leverages his broad legal training and technology skills to bring efficiency and savings to his clients.
Mr. Bryson obtained a degree in philosophy from the University of Mississippi. He focused on the study of logical systems. He obtained his Microsoft Certified Systems Engineer status through self-study. He has a passion for finding more efficient methods for accomplishing tasks, and he is skilled at comprehending complicated systems.
Mr. Bryson seeks to provide services in a timely and affordable fashion. He prides himself on being both approachable and available to his clients. He seeks to be down-to-earth and to take the intimidation out of meeting with a lawyer.
Areas of Practice
Family Law
Divorce
Child Custody & Visitation
Child Support
Alimony
Spousal Support
Adoption
Probate
Criminal Defense
Bankruptcy
Estate Planning
Education
University of Mississippi School of Law, Oxford, Mississippi
University of Mississippi, Oxford, Mississippi
Location: Tupelo, Mississippi